Some inspiration
I love TED talks. They're short, inspiring talks by smart, wonderful people. They're brilliant if you need a little burst of inspiration, or just an awesome way to spend a tea break after a long afternoon working.

Two I've found particularly inspiring are by Eat Pray Love author Elizabeth Gilbert and musician Amanda Palmer (who also happens to be Neil Gaiman's wife).
Elizabeth Gilbert's talk is one I often send to writer friends with the instruction, "OMG you must watch this. This is exactly what writing is like!" She talks about creativity, and finding inspiration, and also about humility and not getting carried away by what you do.
She also speaks about stories finding the writer instead of the other way around, which makes perfect sense to me since most of my story ideas come from dreams. It's an idea that's been around forever (she mentions the Romans and their interesting thoughts on this in her talk). Even Terry Pratchett touched on the subject when he invented L-Space – the parallel universe where books exist in their entirety. I love the sense of magic and romanticism in the idea of stories finding the writer.
Take a listen, and see if you agree.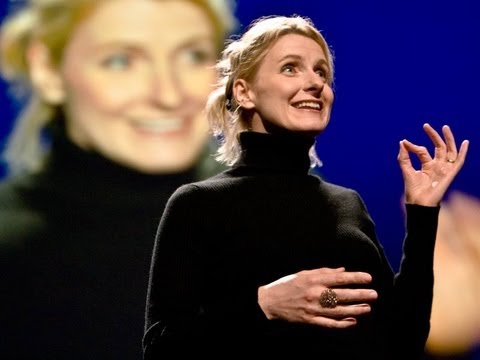 Another favorite is a recent talk given by Amanda Palmer. I've always been a fan of the The Dresden Dolls after discovering them back when they were a small, indie group that hardly anyone knew about. Today she's an inspiration to millions.
Amanda spoke about asking her fans for help, and how she used crowd-funding to fuel her music projects.
If it wasn't for crowd-funding, I would never have been able to attend the IBBY Conference in the UK last year, and thanks to social media, I made some lasting friendships along the way. Because I asked my online friends for help, I got to stay in a gorgeous apartment in Brighton, just down the road from the sea, and also in an awesome abandoned Victorian in the heart of London, complete with creaking floors and overgrown garden. (There's a story in there!) I wouldn't have these memories if I didn't take the risk and ask for help. And I wouldn't change a single thing.
Here's Amanda's take on the power of asking.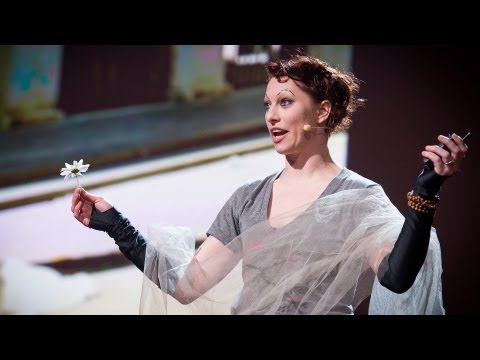 If you have a favorite TED talk please feel free to post it as a comment. I'd love to watch them.